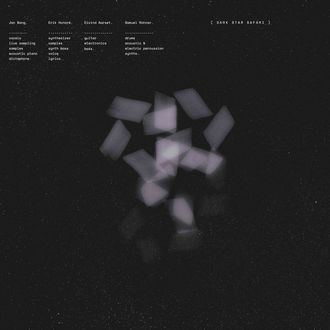 Dark Star Safari
Dark Star Safari (LP/CD/DL 2019 Arjuna)
Release date: May 10, 2019
http://arjunamusic-records.bandcamp.com/album/dark-star-safari

Dark Star Safari, a newly formed group featuring Jan Bang, Erik Honoré, Eivind Aarset and Samuel Rohrer present its eponymous recording debut, an evocative song-driven album. These songs conjure shadows of memory, clouds of dreaming and silhouettes of foreboding through the album's layered, many-textured fabrics and Jan Bang's silken delivery of Erik Honoré's acute lyrics. 

Dark Star Safari is the work of four kindred spirits, their open modus operandi, and a remarkably interconnected creative nerve system. Key to their collaboration is an organic freedom that enables the music "to fill itself in", to be self-actualizing via the musicians as medium. The music of the 10 songs resulted from a two-stage process: an initial phase of free flowing open improvisation, and a subsequent exploratory phase where hidden potentials were discovered and nurtured. 
DARK STAR SAFARI 
Jan Bang - vocals, live sampling, samples, ac. piano, dictaphone 
Erik Honoré - synthesizer, samples, synth bass, voice, lyrics 
Eivind Aarset - guitar, electronics, bass 
Samuel Rohrer - drums, percussion, keys, electronics, synths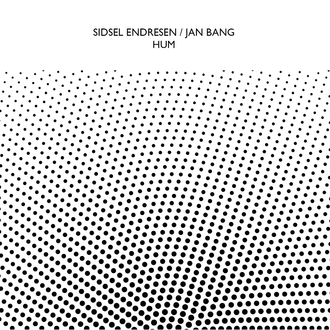 Sidsel Endresen / Jan Bang
Hum (CD/DL 2018 Confront)
http://www.confrontrecordings.com
Live recording released on Mark Wastell´s Confront Recordings. Composed by Sidsel Endresen and Jan Bang. Recorded by Asle Karstad at Victoria Nasjonal Jazzscene, Oslo, December 1st 2016. Mastered by Helge Sten at Audio Virus Lab. Mixed and produced by Jan Bang at Punkt Studio, Kristiansand.