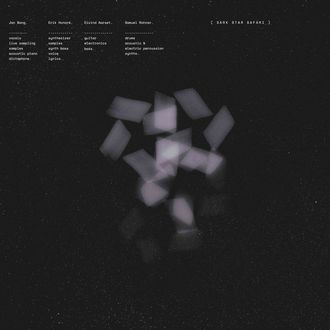 Dark Star Safari
Dark Star Safari (LP/CD/DL 2019 Arjuna)
Release date: May 10, 2019
http://arjunamusic-records.bandcamp.com/album/dark-star-safari

Dark Star Safari, a newly formed group featuring Jan Bang, Erik Honoré, Eivind Aarset and Samuel Rohrer present its eponymous recording debut, an evocative song-driven album. These songs conjure shadows of memory, clouds of dreaming and silhouettes of foreboding through the album's layered, many-textured fabrics and Jan Bang's silken delivery of Erik Honoré's acute lyrics. 

Dark Star Safari is the work of four kindred spirits, their open modus operandi, and a remarkably interconnected creative nerve system. Key to their collaboration is an organic freedom that enables the music "to fill itself in", to be self-actualizing via the musicians as medium. The music of the 10 songs resulted from a two-stage process: an initial phase of free flowing open improvisation, and a subsequent exploratory phase where hidden potentials were discovered and nurtured. 
DARK STAR SAFARI 
Jan Bang - vocals, live sampling, samples, ac. piano, dictaphone 
Erik Honoré - synthesizer, samples, synth bass, voice, lyrics 
Eivind Aarset - guitar, electronics, bass 
Samuel Rohrer - drums, percussion, keys, electronics, synths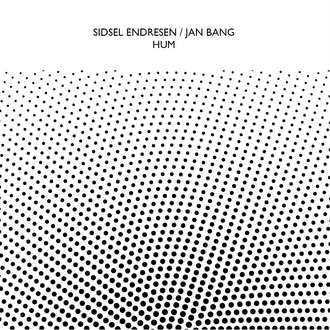 Sidsel Endresen / Jan Bang
Hum (CD/DL 2018 Confront)
http://www.confrontrecordings.com
Live recording released on Mark Wastell´s Confront Recordings. Composed by Sidsel Endresen and Jan Bang. Recorded by Asle Karstad at Victoria Nasjonal Jazzscene, Oslo, December 1st 2016. Mastered by Helge Sten at Audio Virus Lab. Mixed and produced by Jan Bang at Punkt Studio, Kristiansand.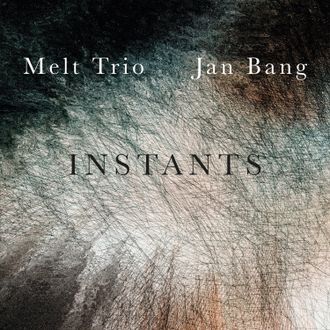 Melt Trio / Jan Bang
Instants (Traumton rec)
New album with the exciting German Melt Trio taken from the 2015 live recording at Xjazz in Berlin.
MELT TRIO
PETER MEYER  guitar, electronics
BERNHARD MEYER bass
MORITZ BAUMGÄRTNER    drums, gongs, megaphon
JAN BANG: live sampling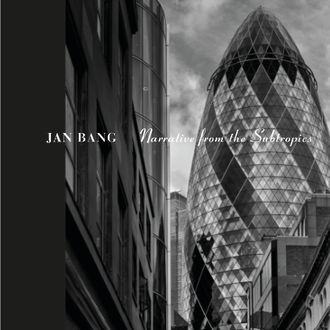 Jan Bang
Narrative From The Subtropics (LP/CD/DL 2013 Jazzland)
https://jazzlandrec.com/narrative-from-the-subtropics-jan-bang
"Narrative From the Subtropics" is an esoteric, yet remarkably attractive set of new compositions from Norwegian producer, composer and electronic musician Jan Bang. During the three years since the highly acclaimed  "…and Poppies From Kandahar" released on David Sylvian's Samadhisound label, Bang has kept himself busy writing new material, and co-composing the soundtrack to Hamsun's "Victoria", as well as co-producing "Dream Logic" by Eivind Aarset (ECM) with creative partner Erik Honoré, both of  whom contribute to several pieces on the album. During this time Bang and Honoré also completed  the forthcoming "Places of Worship" by Arve Henriksen; "Died in the Wool: Manafon Variations" by David Sylvian; and the "Uncommon Deities"  album, derived from Sylvian´s stint at the Punkt Festival in 2011and  based upon poems by Nils Christian Moe-Repstad and Paal-Helge Haugen (the former reading his poetry in the setting of "Singers Ashes", the album´s second track). 
Recorded over a period of three years, this set of thirteen miniatures includes a stellar roster of musicians. The delicate trumpet of  Nils Petter Molvær and synthesizer programming of Erik Honoré on "funeral Voyage", the naked trumpet and vocals on "Sinking Ship" courtesy of Arve Henriksen, and contributions from the two equally distinctive guitarists Eivind Aarset and Stian Westerhus which also appear on the album. The genuinely unique singer Sidsel Endresen appears on the Undark/Russell Mills collaboration "Tide" where Erik Honoré contributes with a field recording along with the sparse double bass of Swede, Lars Danielsson. 
The acclaimed classical composer and Boulez protégé, Dai Fujikura - whom Bang and Honoré met while working on Sylvian´s Died in the Wool: Manafon variations album – co-wrote "Melee of Suitcases", where he contributes with prepared piano and electronics,  and also appears as sampled material on "Flooded Corridors." The latter piece is part of "Noticing Things", Bang´s re-composition of the Fujikura´s composition "Spirit of Beings" commissioned by the English cellist Matthew Barley as part of the Britten centenary in 2013. 
The Armenian pianist Tigran Hamasyan contacted Bang to record for his new solo album and, in return, Hamasyan was invited back by Bang to contribute on "Singers Childhood," a traditional Estonian rune song that Bang first heard on a recording by Estonian classical composer Veljo Tormis. This led to an ongoing relationship with musicians in Tallinn, including guitarist and member of Weekend Guitar Trio, Robert Jürjendal who also introduced Bang to the traditional singer and kannel player, Tuule Kann. Both are present, together with Hamasyan, on "Singers Childhood", which was recorded in both Tallinn and Paris, with editing and final mixing performed at Bang´s Punkt studio in Kristiansand.
The Norwegian photographer, Freddy Larsen, took the "Gherkin" album cover photo, while the design is by the eminent Nina Birkeland.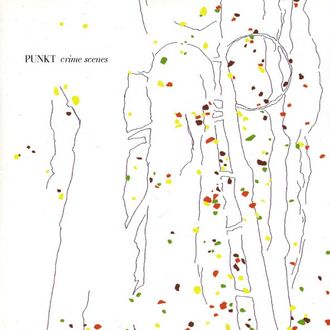 Punkt
Crime Scenes (CD Punkt recordings 2006/Jazzland 2007)
https://www.theguardian.com/music/2011/jun/02/punkt-crime-scenes-review
The Norwegian musician/producer team Jan Bang and Erik Honoré's first release under the Punkt logo is the album "Crime Scenes", featuring guests like David Sylvian, Sidsel Endresen, Nils Petter Molvær, Arve Henriksen, Eivind Aarset and Audun Kleive. The album was launched at this year's Punkt Festival in Kristiansand (August 24-26), which was curated by Bang/Honoré and featured many of the musicians who appear on the album. 
The starting point for "Crime Scenes" was a collection of short texts written by Honoré. These lyrics were used in various ways to trigger both vocal and instrumental tracks. The result is 13 "crime scene snapshots" beautifully sketched by means of voices, instruments and electronics.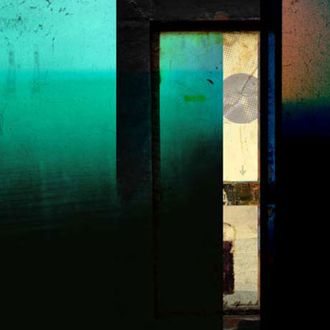 Punkt featuring Jon Hassell / Sidsel Endresen
Live Remixes vol.1 (CD 2008 Jazzland)
https://www.discogs.com/Punkt-2-Featuring-Sidsel-Endresen-Jon-Hassell-Live-Remixes-Vol-1/release/2088246
https://jazzlandrec.com/punkt-live-remixes-vol-1-punkt
Singer Sidsel Endresen, the First Lady of Norwegian improvised music and a Jazzland Figurehead: a unique voice seemingly capable of the impossible, and a powerful presence - the very definition of charismatic. In addition to extensive touring across the world, she has released a string of acclaimed recordings, both solo and collaborative. 
Legendary trumpet player and composer Jon Hassell: influential pioneer of digital transformation and sampling, creating what he has coined "Fourth World" music - a unique blend which describes as "worldly music" to underline a more subtle equation at work and discourage the simplistic labeling of "world," "jazz," "classical," "minimal," or "ambient". 
Endresen and Hassell were joined in these Live Remixes by acclaimed Norwegian percussionist Audun Kleive and Punkt artistic directors Jan Bang and Erik Honoré (live sampling, electronics). Bang and Honoré also produced the album.