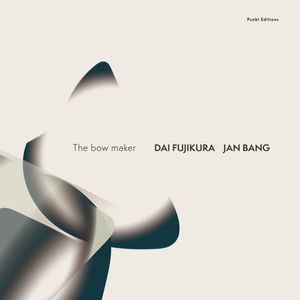 Svein Kruse (1955 – 2022) 
Occasionally small towns foster certain individuals that function as important parts in the development of local communities. Their primary role is being taste makers. They´re not music journalists or musicians, neither teachers nor employees of any community centre, but have more in common with shamans searching the underworld and returning with new wisdom. Tastemakers have a love of music and an urge to share what they´ve seen or heard with others within their community. 
In the small town of Kristiansand where I grew up, this person was Svein Kruse. At six foot five he ranged high above the rest of us. A man with strong opinions and a fearless commentator. His day job was at Toots - a record shop specializing in experimental music with imports from Canada. At nights he would be going to concerts. Often ending up in deep conversations with visiting musicians, voicing his frank opinions. 
From May to August, he would be DJ´ing at Kick, an outdoor club that decades later would be reconstructed, covered with a roof and on occasions served as a venue for Punkt. Kick had these beautiful chairs that were designed to rock back and forth working perfectly with the music coming out of the sound system. As far as I remember, there was no dance floor. Everyone was rocking together in their individual seats. Svein would also be Dj´ing sets at a club called Kjelleren where restaurant Mother India currently is situated. 
I turned 15 in the summer of ´83. That year I started working for Mike Lewis, an expat from London importing records, mainly 12-inches from the UK. This was heaven for me being a young aspiring musician, absorbed in the world of music. Listening to AM radio at nights, and spending after school hours searching for new discoveries from last night listening sessions.
The Bright Purple House 
One day Svein walked into the shop. He invited me to his bright purple house the same day and played me music I had never heard before. It was the first time I heard Jon Hassell's "Dream Theory in Malaya" and the first time I ever heard Scott Walker with the otherworldly "Sleepwalkers Woman". Heavenly music that left a deep mark on me and my musical life. We instantly became friends. 
I have a clear vision of sitting in his living room listening to Holger Czukay´s wonderful "Cool in the Pool" and Roger Eno´s "Voices", Harold Budd´s "The Pearl" and Byrne/Eno´s "My Life in the Bush of Ghosts". Other gems from that era were records by Mathilde Santing, "From Gardens Where We Feel Secure" by Viriginia Astley, The Last Poets, Working Week, "He Stranger" by Anne Pigalle and all the other releases from the ZTT label run by the writer Paul Morley and producer Trevor Horn.
I often popped by Svein´s home. The sound of Penguin Cafe Orchestra, Jah Wobble and Ann Clark´s "Our Darkness" coming out of the speakers. This coulorful building in the city centre was later demolished and re-erected at Agder Museum sometime in the early 90s. Always elegantly dressed. Quick, witted, and alert in his remarks - Svein introduced music to generations as a DJ at Kick and Kjelleren: "Masimba Bele" by Unknown Cases; He Said´s "Pump"; The The´s "Infected" come to mind - and Art of Noise "Moments in Love" - the highlight number that marked the end of an evening at Kick. 
According to legend, Producer Trever Horn once stated that the 12" single of "Moments in Love" biggest selling singular territory was in a small town in the southern part of Norway. We sold ship loads of that record. Somewhere within that equation you will find Svein Kruse. 
Kruse died new year´s eve 2022 and is survived by his wife Sissel Undheim and their two sons Magnus and Johannes.