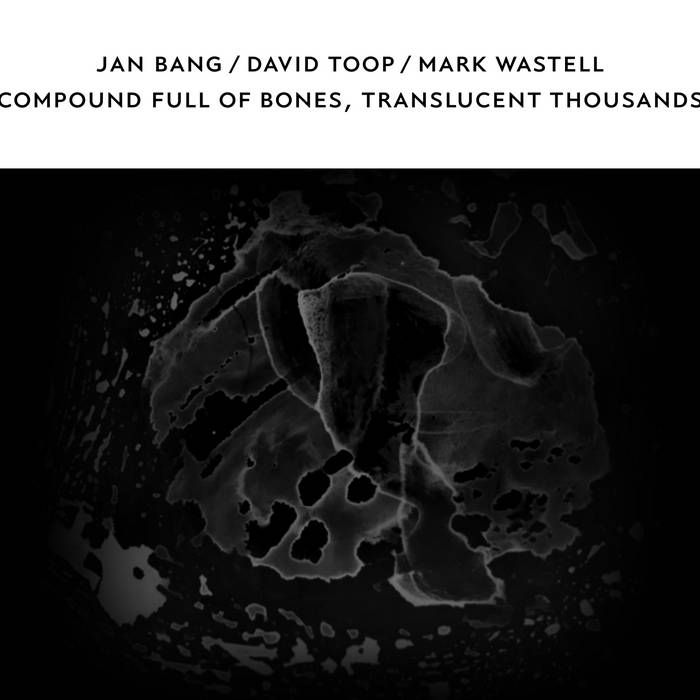 Jan Bang / David Toop / Mark Wastell
A very nice review from Downtown Music Gallery
JAN BANG / DAVID TOOP / MARK WASTELL - Compound Full of Bones, Translucent Thousands (Confront CORE 23; UK)
This gathering amounts to nothing less than an experimental/improv supergroup, featuring three of contemporary music's finest and sharpest exponents of the form. Jan Bang brings his usual litany of samples (and skill with live sampling) to the fray; David Toop utilizes lap steel guitar, flutes, whistles, small percussion, harmonica, elastic, and paper; Mark Wastell attacks his tam tam with beaters, brushes, sticks, and bows, and also breaks out his autoharp and gongs. The results cohere in a brilliant aural morass of delectable, near-indescribable sound that brings out the best of all three performers. A shame the whole thing's only thirty-five minutes long, but, man, what an engrossing half-hour. Wastell and Toop start off hesitantly, tickling and teasing us as they gently rub metallic surfaces, engage in a flurry of tentative quacks and squeaks, tap, touch, and tantalize their respective objects to brave out some subtle nuggets of noise. Bang eventually enters the picture mutating his colleagues' broad strokes, cycling them repeatedly back into the mix with a colorful appliqué of ultravivid effects. At roughly the midway point, the whole becomes greater than the sum of its parts: Bang's electronics are in full-flight, transmogrifying the music's aspect ratio in a sensate, electronic rush while Toop's incorporeal whistles tag-team Wastell's brittle hand-strikes, the two of them fighting a veritable duel to the death. A crescendo of sorts occurs around the twenty-minute mark, as the three wind things down in subtly inventive fashion, their cumulative irruptions evaporating towards infinity. Fetching stuff, ear-rational in extremis.
- Darren Bergstein, DMG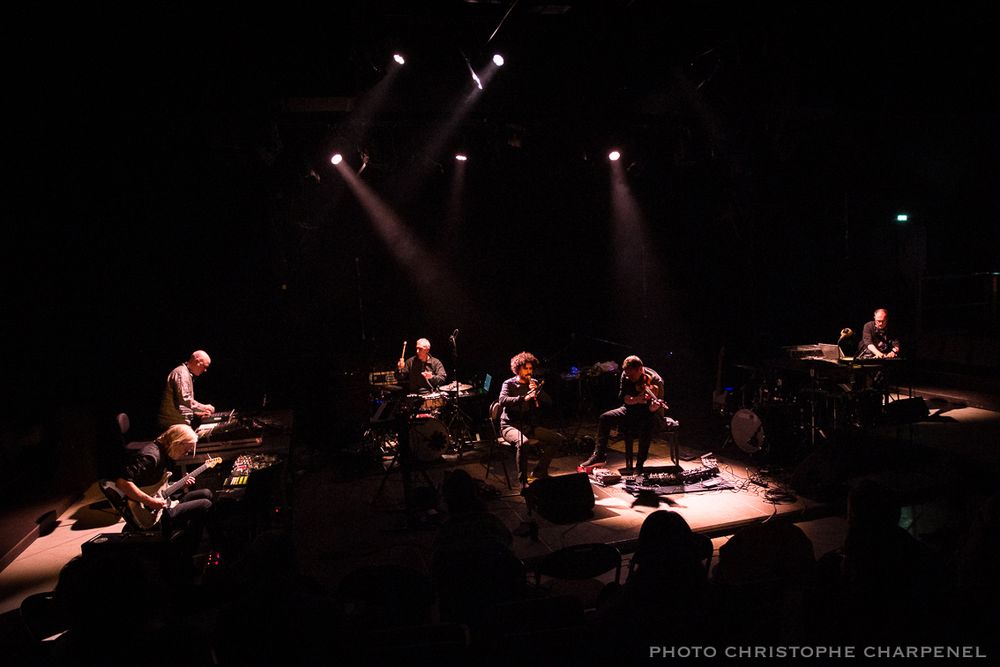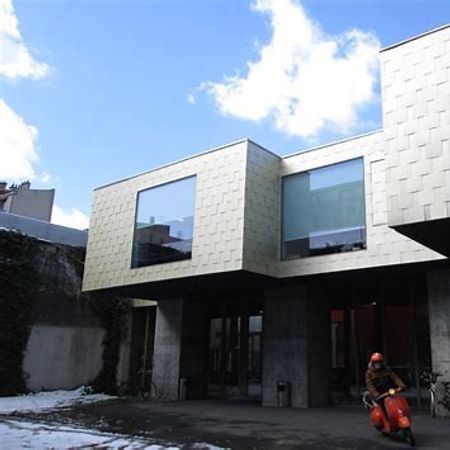 Punkt@Banlieues Bleues
April 11-12, La Dynamo, Paris
PUNKT is back at Banlieues Bleues in Paris. Included in the lineup is guitarist Eivind Aarset, Turkish duduk player Canberk Ulas, Erik Honoré and Jan Bang. Two days of Live remixes at La Dynamo, the great venue in Pantin, home of the Banlieues Bleues Festival where Punkt have been playing several times throughout the year.
« Une musique mystérieusement belle », « une intensité saisissante », la pianiste estonienne Kirke Karja est en train de devenir la nouvelle sensation de la jeune scène jazz européenne. Avec ce nouveau trio très européen, elle vient d'enregistrer un album qui concentre des techniques étendues de l'improvisation libre et de la composition contemporaine, en tirant son inspiration de vieux films muets effrayants et de machines cassées… A découvrir ! Kirke Karja piano, Etienne Renard contrebasse, Ludwig Wandinger batterie © kaupo-kikkas + remix : JAN BANG, ERIK HONORE, EIVIND AARSET Jan Bang live sampling, Erik Honoré live sampling, synthétiseur, Eivind Aarset guitare, machines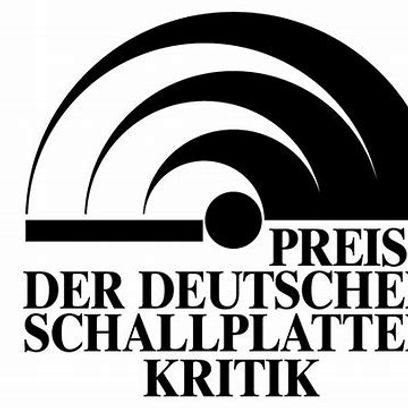 Dark Star Safari
German Critics Prize
Dark Star Safari "Walk Through Lightly" has been chosen as the best album in the electronic and experimental category of the quarterly Preis der Deutschen Schallplattenkritik (German Record Critics' Award), where the jury consists of German, Austrian and Swiss music critic.
The best and most interesting new releases of the previous three months are awarded a place on the Quarterly Critic's Choice. Evaluation criteria are artistic quality, repertoire value, presentation, and sound quality.
From 2014 onward, the Long Lists are stored directly with each Quarterly Critic's Choice.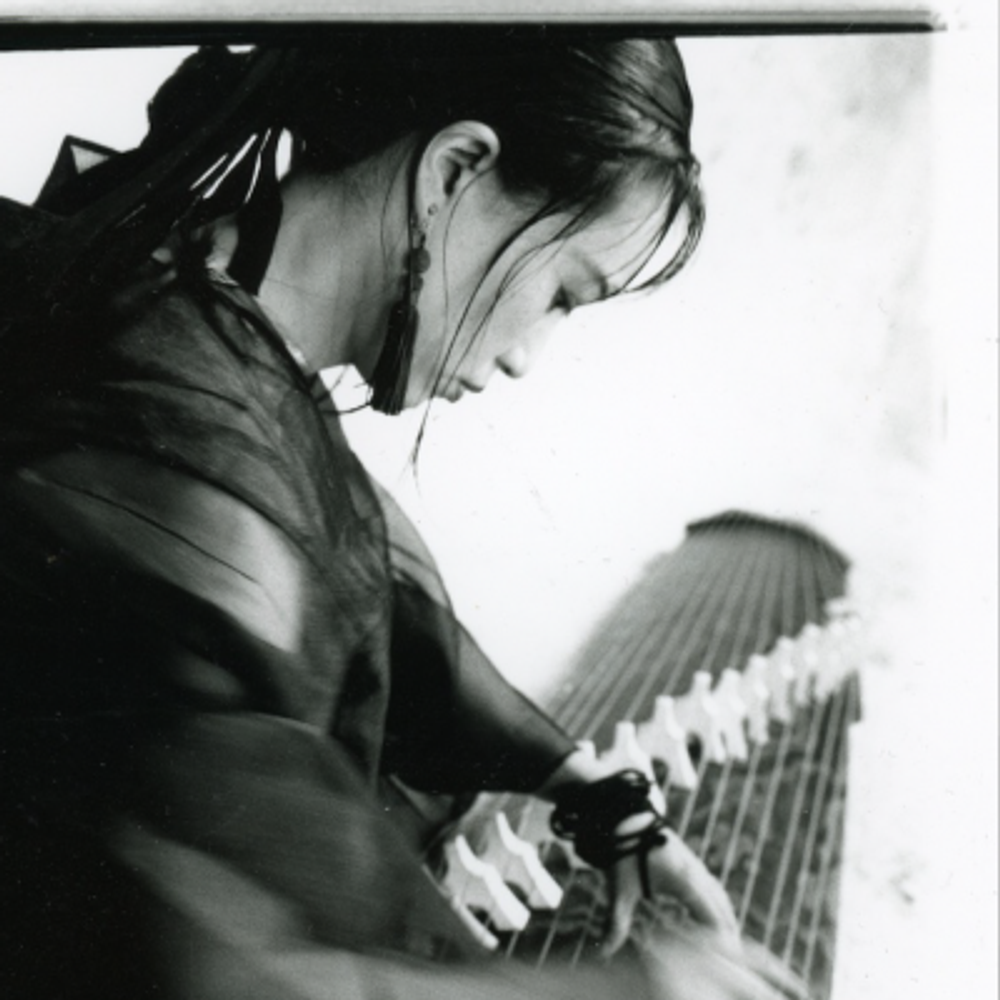 Distant Pairs MICHIYO YAGI & JAN BANG - THROUGH A LOOKING GLASS
Streaming Wed 09 Feb, 2022, 8pm
Thursday, February 9th at 8pm ET, ISSUE Project Room and AvanTokyo are pleased to present a new collaboration between Japanese improviser, composer, and koto player Michiyo Yagi and Norwegian musician, record producer and professor Jan Bang. The duo's new work will stream on ISSUE's site.
Notes from Michiyo Yagi regarding "Through a Looking Glass," her collaboration with Jan Bang
"Like many musicians the world over, I have been forced to work in a confined space during the past two years, whether performing for a virtual audience I am unable to see/feel or teaching masked students whose expressions are no longer readable. Although my music incorporates some electronics, it is essentially about a primitive acoustic instrument with a tiny sound trying to be heard around the world, and the Pandemic has been a stifling wall. Who, then, could be a better partner for this project than Jan Bang, whose multifarious career has largely been about breaking down walls? With these thoughts in mind, I sent Jan a set of improvisations and short compositions, imagining he would filter them in various ways — adding to or subtracting from the raw material, distorting/clarifying the components through his kaleidoscopic imagination, and ultimately unifying them in that unique sonic environment for which he is renowned." — Michiyo Yagi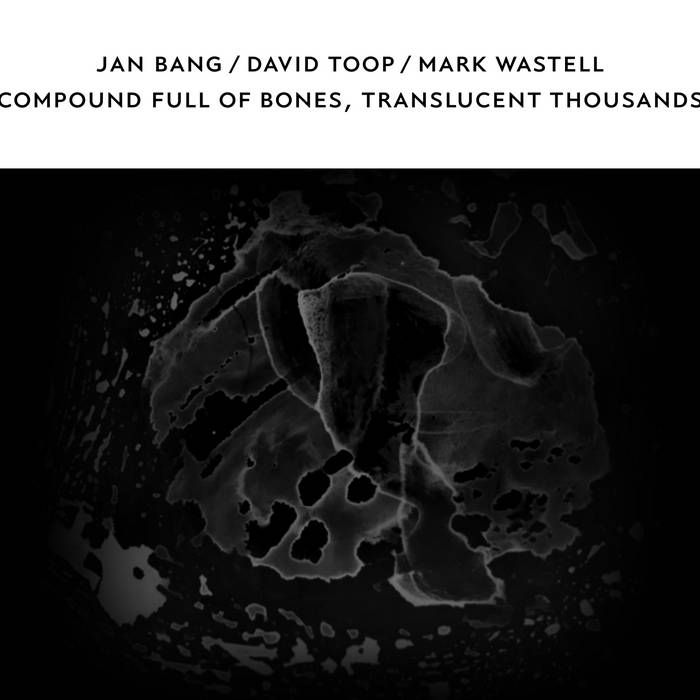 Compound Full of Bones, Translucent Thousands
New album release on Confront Recordings
From the moment I heard that this trio had spent a day in a London studio I have been anticipating the results. Three distinctive musical minds and voices: each familiar, never before together. 

Jan Bang's sound environments are deeply affecting, created with an Akai sampler and interwoven with the work of collaborators in both studio and live remix situations. There's a sensitivity and respect in David Toop's sound-making borne from his insatiable curiosity about the evolution of music in cultures across the world. Mark Wastell's use of acoustic percussion and his explorations into the potential of simple instruments result in nothing short of a spiritual communion with sound. 

No parameters were set for the sessions. Three improvisations of around thirty minutes duration were recorded. Afterwards, every sound played in those performances was brought together to create a unified whole. 

There are moments where each player's voice is distinct: the resonance of Wastell's tam-tam caresses, the bursts and trills of Toop's woodwind, the pitch-altered looping of Bang's manipulated samples. But the triumph of this collaboration is the sound world of their combined creation. 

There's an openness in the mix that allows each expression to breathe. It's like being encircled by some elaborate gossamer sculpture, flashes of colour and light glinting through as it catches the breeze. 

The trio's music creates a strong sense of place, yet you can't quite put your finger on the exact location. There are crescendos that remind me of the vibrant frenzy once experienced in the Amazonian rainforest. Jan Bang injects into the mix both snippets of his co-creators' performances and samples collected over time for deployment in just the right context. We hear faint orchestral swells and then voices, both spoken and sung, the recordings degraded so far as to be barely recognisable. These add a strange authenticity to this imagined territory, the acoustic purity of Toop and Wastell's instruments providing a counterpoint that expands the stage. 

Deep listening reveals some beautiful passages where all else subsides but for the elegance of a simple motif. None is more perfect than the gentle melody that emerges to bring resolution in the final moments. 

A Compound Full of Bones, Translucent Thousands has an eloquence that transcends both the circumstances of its creation in a small London studio and the finely-honed technique of each individual artist. Expressive, alluring: music with which to share your time and imagination.  
credits
released December 11, 2021 

Jan Bang - live sampling, samples 
David Toop - lapsteel guitar, flutes, whistles, small percussion, harmonica, elastic, paper 
Mark Wastell - Paiste 32" tam tam, gongs, beaters, brushes, sticks, bow, autoharp 

Recorded by Shaun Crook, London, 22 November 2019 
Compositional structure by Mark Wastell 
Mixed and mastered by Rupert Clervaux 
Cover image by Crimson Wastell 
Liner notes by David Nibloe 
Design by Matthew Brandi 

Produced by Mark Wastell
Jon Hassell tribute
Dublab radio gives a tribute to the late Jon Hassell with comments from among others Brian Eno, La Monte Young, Terry Riley and Jan Bang.
The show will air on dublab.com this Thursday, December 9th from 10am-Noon LA time / 6-8pm London time.
Nice reviews of Dark Star Safari's "Walk Through Lightly" from Italy and Spain:  
«Masterpiece. If we could end 2021 here, I'd close it with this album.» – MusicMap (IT)  
«Everything here seems to question the consensus of pop listening, as if this cluster of songs was a distant, astral cousin of Japan's "Tin Drum" (1981) or Talk Talk's "Laughing Stock" (1991).» – Rockdelux (SP)  
«Soft, sophisticated atmospheres, wisely measured out with class and a light touch.» – Blow Up (IT)  
--  
The album is available physically or digitally, for example here:  
https://arjunamusic-records.bandcamp.com/album/dark-star-safari-walk-through-lightly 
https://bigdipper.no/arjunamusic/amellp721/dark-star-safari-walk-through-lightly-lp 
https://www.junodownload.com/products/dark-star-safari-walk-through-lightly/5248269-02/   
https://www.beatport.com/release/walk-through-lightly/3494606 
https://music.apple.com/us/album/walk-through-lightly/1583615304 
http://www.arjunamusic.com/shop/dark-star-safari-walk-through-lightly/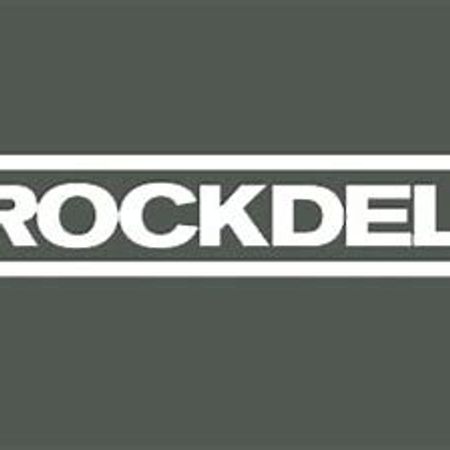 Superb review of Dark Star Safari
Rockdeluxe (Spain)
Dark Star Safari
Walk Through Lightly › Arjunamusic, 2021
Por Marcos Gendre
20. 10. 2021
Poco caso se hizo en su momento a "Dark Star Safari" (2019), sobresaliente debut discográfico de Dark Star Safari, formación compuesta por músicos con trayectorias tan labradas en terreno vanguardista como las de Jan Bang, Erik Honoré, Eivind Aarset, Samuel Rohrer y John Derek Bishop. 
Si en su primer LP ofrecían un muestrario pop a lo Talk Talk al modo David Sylvian (no en vano, Bang y Honoré han colaborado con el dandy del pop experimental), ahora prosiguen en esta misma línea, aunque inyectando fuerza orgánica a la parte instrumental, que en su anterior álbum avanzaba a golpe de atmósfera oscura, depurada entre ritmos disueltos en su propia tracción parsimoniosa. 
Aquí las coordenadas prosiguen su particular rastro difuminado, expuesto desde "Patria", corte con el que arranca este tránsito sobre los restos de canciones que parecen haber sido reducidas a cenizas para poder retomarlas desde su forma disuelta. La ingravidez naciente de esta metodología prende en un sonido descompuesto en ecos eléctricos bajo tierra, vientos casi insinuados o bajos tortuga, abstraídos en el ensimismamiento general sobre el que avanzan canciones como "Life Stand Still", muestra mayor de talento, destilada por un grupo de alquimistas de las texturas y los sonidos de trastienda. Los mismos que, por momentos, resuenan como una especie de versión psicodélica de los sagrados preceptos ambient-jazz constituidos en el mítico sello discográfico ECM, en el que también ha publicado Rohrer. 
Desde la torre mayor de este palacio de cristal instrumental, se yergue la voz mercurial de Bang, cual Bryan Ferry aprisionado en una dimensión espectral de la materia pop. Porque aquí todo parece querer poner en tela de juicio los consensos de escucha pop, totalmente dispuestos, como si este racimo de canciones se tratara de un primo lejano, astral, de "Tin Drum" (1981) de Japan o del "Laughing Stock" (1991) con el que Talk Talk asentaron los mandamientos de la acción post-rock, del cual parece haber sido rescatada la hipnótica "Portraits Of You". Tanto este corte como el resto que componen "Walk Through Lightly" subrayan la influencia que tuvieron los inimitables Bark Psychosis, aquí sublimada en la obsesión subyacente, en todo momento, por amplificar la sensación de cada uno de los cortes. 
El inquietante minimalismo arty articulado en "Measured Response" y "Father's Day" representan la faceta más personal de un grupo capaz de invocar ríos de belleza tan oníricos como "Invocation". Corte donde también hacen uso de su praxis, moldeada en torno a una base compositiva mínima, a partir de la que se sumergen en el maelstrom de la improvisación, encauzada desde la composición con partículas sónicas pintadas a lienzo en la atmósfera. Dicha sensación pictórica, sin aparentes amarres compositivos, se hace muy presente en "Murmuration". Temas como este último aluden a la obsesión lírica de un grupo que, tal como reflejan sus letras, no hace distinciones entre el mundo real y los estados mentales gaseosos, ensoñadores. Tanto como en "Passover" o en la titular del álbum: muestras de peso de lo que significa tallar el aire que nos rodea con sinfonías surrealistas plenas de oxígeno. Las mismas que componen tan sembrado cosmos de pop ingrávido. ∎
English translation:
Little attention was paid at the time to "Dark Star Safari" (2019), an outstanding recording debut by Dark Star Safari, a formation made up of musicians with trajectories as carved in avant-garde terrain as those of Jan Bang, Erik Honoré, E claim Aarset, Samuel Rohrer and John Derek Bishop.
  If in their first LP they offered a pop sampler a la Talk Talk in the David Sylvian way (not in vain, Bang and Honoré have collaborated with the dandy of experimental pop), now they continue in this same line, although injecting organic force to the instrumental part , which in his previous album advanced at the stroke of a dark atmosphere, refined between rhythms dissolved in its own parsimonious traction.
  Here the coordinates continue their particular blurred trace, exposed from "Patria", the cut with which this transit starts over the remains of songs that seem to have been reduced to ashes to be able to resume them from their dissolved form.  The nascent weightlessness of this methodology ignites in a sound decomposed into echoes under the ground, almost insinuated winds or turtle bass, absorbed in the general self-absorption on which songs like "Life Stand Still" advance, a greater sample of talent, distilled by a group of alchemists of back room textures and sounds.  The same ones that, at times, resonate as a kind of psychedelic version of the sacred ambient-jazz precepts constituted in the mythical record label ECM, in which Rohrer has also published.
  From the main tower of this instrumental crystal palace, Bang's mercurial voice rises, like Bryan Ferry imprisoned in a ghostly dimension of pop matter.  Because here everything seems to want to question the consensus of pop listening, totally willing, as if this cluster of songs were about a distant cousin, astral, from Japan's "Tin Drum" (1981) or from "Laughing Stock" (1991) with which Talk Talk established the commandments of post-rock action, from which the hypnotic "Portraits Of You" seems to have been rescued.  Both this track and the rest that make up "Walk Through Lightly" underline the influence that the inimitable Bark Psychosis had, here sublimated in the underlying obsession, at all times, to amplify the sensation of each of the tracks.
  The haunting arty minimalism articulated in "Measured Response" and "Father's Day" represent the most personal facet of a group capable of invoking rivers of beauty as dreamy as "Invocation."  Court where they also make use of their praxis, molded around a minimal compositional base, from which they immerse themselves in the maelstrom of improvisation, channeled from the composition with sonic particles painted on canvas in the atmosphere.  This pictorial sensation, without apparent compositional ties, is very present in "Murmuration".  Topics like the latter allude to the lyrical obsession of a group that, as reflected in their lyrics, makes no distinction between the real world and gaseous, dreamy states of mind.  As much as in "Passover" or in the title of the album: weighty samples of what it means to carve the air that surrounds us with surreal symphonies full of oxygen.  The same ones that make up so strewn cosmos of weightless pop.  ∎